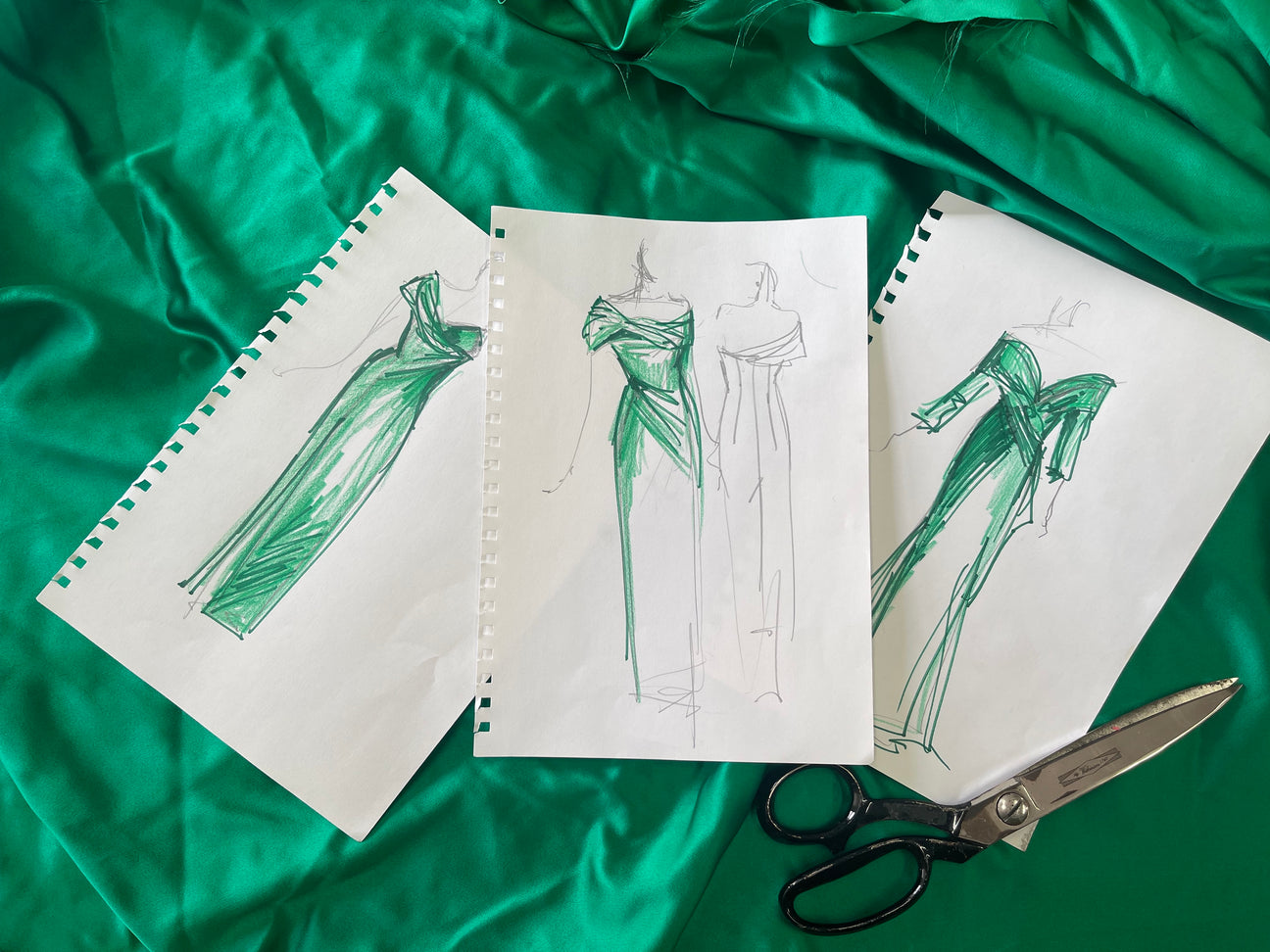 Made-to-Measure: Samantha Hayes for the NZTV awards
Sometimes I fall in love with a fabric.

With no occasion in mind, I couldn't resist this vibrant plush Italian silk satin from Fabric Merchants in Auckland.

This fabric is often used in couture so lends itself to hand draping. I envisaged a perfect, classical, draped column with minimal seaming.

When Sam mentioned she was going to the NZTV awards I thought it would be perfect for her.

We built a longline, boned internal corset shape as the foundation of the garment. 

From there it was a combination of initially draping on Sam, and then manipulating the soft folds into shape on the mannequin.

This fabric is a dream for me to work with - it's malleable, it holds it's form, yet it almost felt like liquid as I shaped it.

Referring to classic dressmaking techniques, including hand finishing with silk thread, resulted in Sam looking effortless, radiating old school glamour.
Tanya's Drawings
NZTV Awards, November 2022
Image: Herald on Sunday (2022)
Image: Woman's Day NZ (2022)