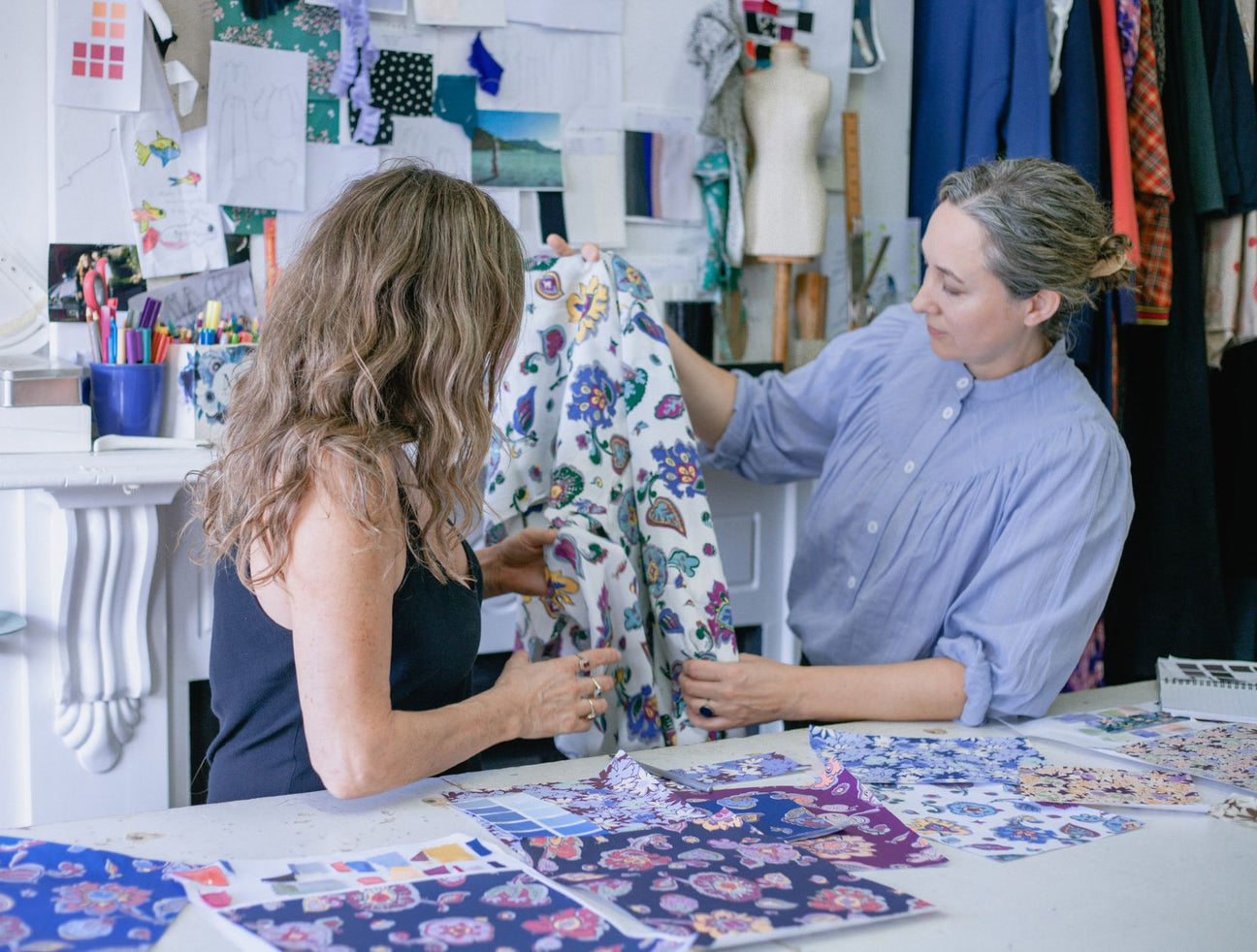 AW22 Exclusive Prints with Julie MacLean
Julie Maclean is a textile designer who has spent her career creating work for fashion and interiors. Based in London, NYC and now Auckland, she's developed designs for many leading global brands. Julie's love of art, fashion and craft are reflected in her textile work. Her designs are influenced by moments in everyday life; colors, shapes and pattern in urban and natural landscapes. 
 Tanya and Julie were introduced last year (2021) through a mutual friend
and the timing coincided with Tanya's desire to develop exclusive prints for Carlson. Throughout her career Tanya has both collected and been gifted fabrics, that are stored and treasured in the Ponsonby workroom. Two prints in particular served as a source of inspiration behind the AW22 created prints.
"It's not often that you find someone that absolutely understands creatively what you want to achieve. I'm always impressed and excited by what Julie presents."
With Julie's craft and skill the duo have been able to incorporate the colours of AW22 to be reflected in the re-
imagined
 print designs.
 The process resulted in Vintage Floral (Pink, Green),
and Fleur (Bondi Blue, Navy)
Navy Fleur - 70% Viscose, 30% Silk Crepe De Chine
Bondi Blue Fleur - 70% Viscose, 30% Silk Crepe De Chine
Pink Vintage Floral - 100% Viscose Triple Crepe
Green Vintage Floral - 100% Viscose Triple Crepe